Concrete Contractor Recommendations For Your Local Area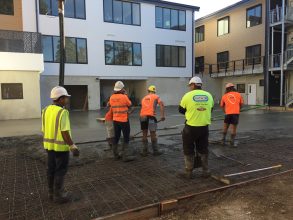 Customer satisfaction is an essential part of providing concrete. That's why we want to ensure that our customers are using the most experienced contractors in Melbourne when undergoing a job. When dealing with Metro Mix Concrete you deal direct with our experienced staff, not a call centre. We have built relationships with our customers and have confidence in giving recommendations on who will provide you with great workmanship.
Please speak to us for a concrete contractor recommendation in your local area.